Waste composition analysis household
Envir perform waste composition analysis on households unsorted municipal waste, food waste, packaging materials, bulky waste as well as other waste according to customer needs.
Household residual waste/combustible
Household food waste
Packaging/Producer materials
Large items of refuse
Other
Large amounts of recyclable materials in household residual waste
After sorting and weighing a calculated composition by weight of the sorted waste, the result is presented in the form of table, charts and pictures of various collection categories. In cases where there is a sufficient basis for evaluation, the results are presented in kg / household per week. After completing the analysis, the customer receives a protocol which shows the answers to already ordered analysis.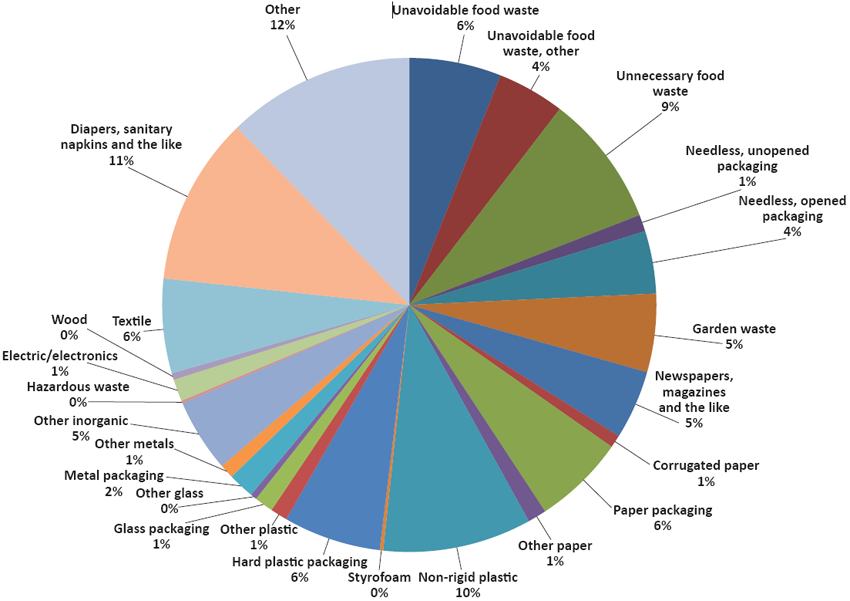 The result of a test showed that 32% producer materials in residual waste can be sorted out in the pure fractions and save large financial amounts.